Orin's Happy Couples
Orin's Happy Couples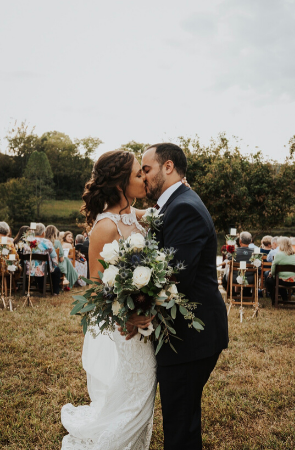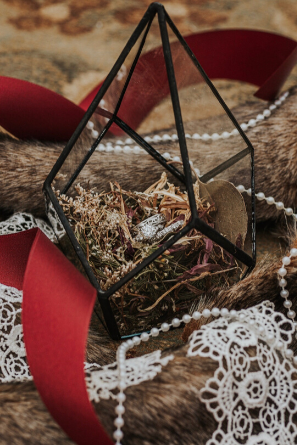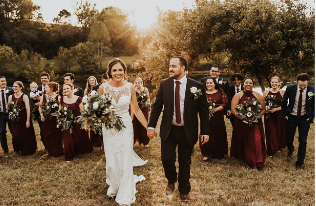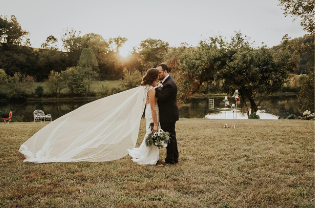 Gerry & McKeznie
"They have been so helpful through this whole process!! There are a couple of very nice pictures featuring the rings, our forever symbol of love, that they helped make happen." A big congratulations to Gerry & McKeznie!
---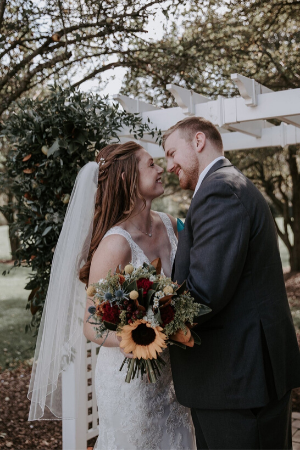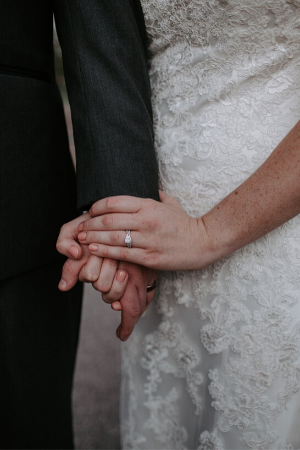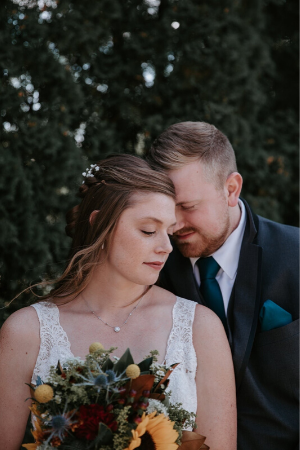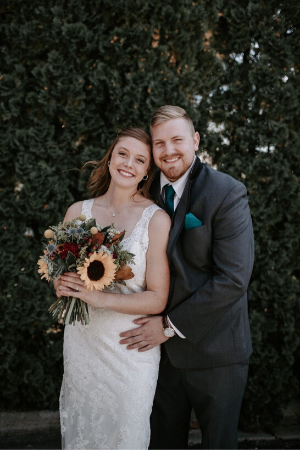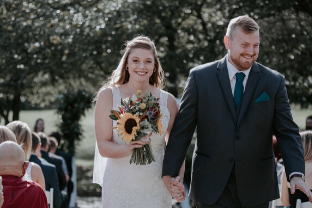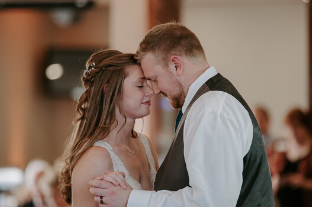 Josh & Sarah
Congratulations to Josh & Sarah! We are honored to be a part of your beautiful journey together! Josh gifted Sarah with a gorgeous diamond necklace & Sarah gifted Josh a very handsome Orin's watch for their wedding day, so amazing!
---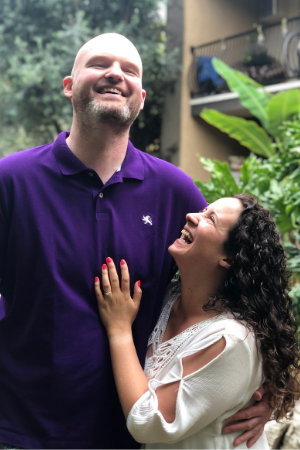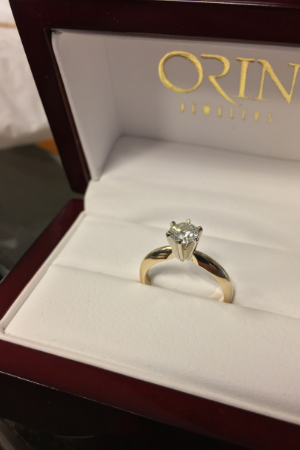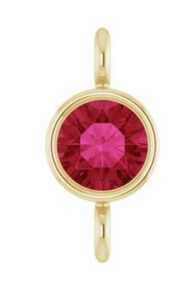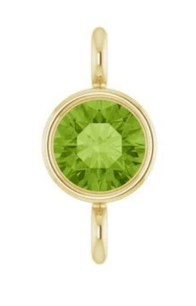 Michael & Jennifer
My experience at Orin Jewelers couldn't have been better. I came in having done my research and yet I still learned so much because of the time, effort and expertise of Mr. Mazzoni. He made the process fun and exciting but more importantly, anxiety free. It was truly a pleasure buying the engagement ring from Orin Jewelers! Mr. Mazzoni and I found the perfect stone and he was absolutely right; she loved it!
---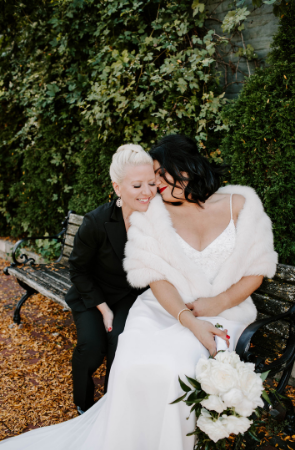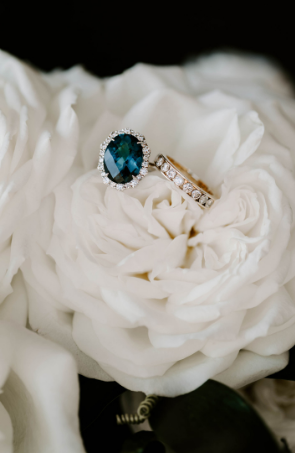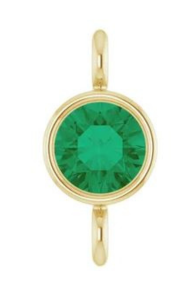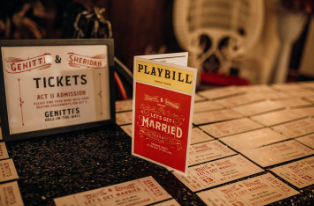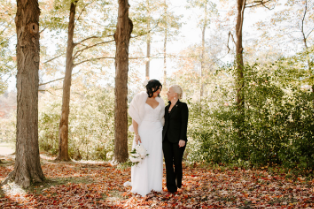 Tina & Liz

Fellow Northville family - have you ever dreamed of a Northville themed wedding? Well, here is the PERFECT inspiration for you! Tina & Liz created such a beautiful wedding while combining historic features of Downtown Northville! Congratulations to this amazing couple!
---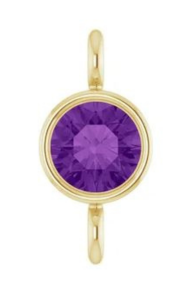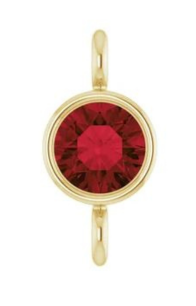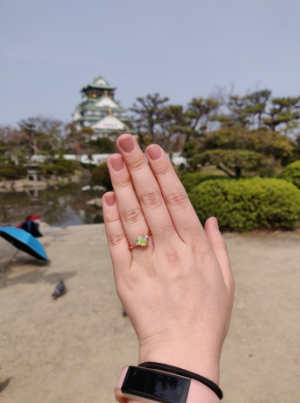 Nathan & Maddi
Maddi and Nathan always dreamed of going to Japan together and they recently had the pleasure of visiting Osaka Japan. While viewing the beautiful spring cherry blossoms at Osaka Castle Park, Nathan surprised Maddi when he got down on one knee and asked her to marry me. She's always talked about wanting an opal engagement ring and Nathan is happy that he could surprise her with exactly what she imagined!
---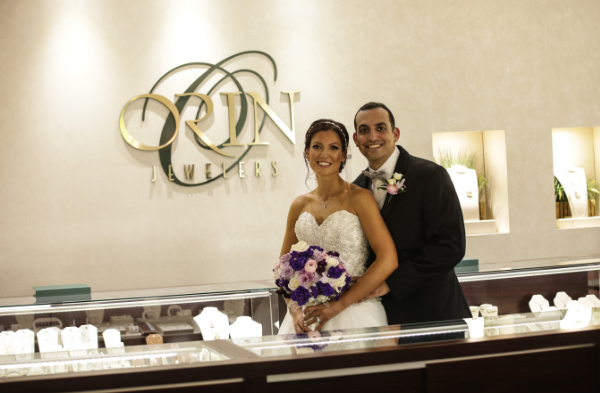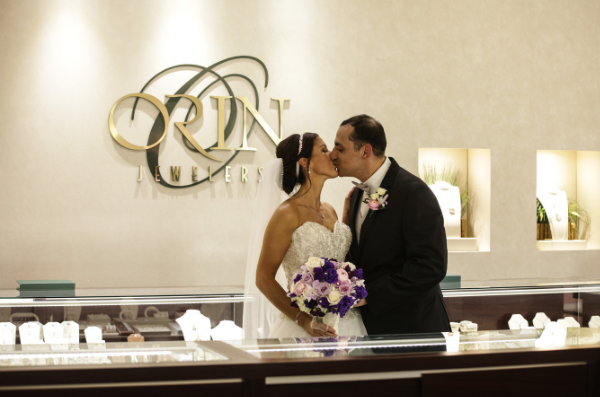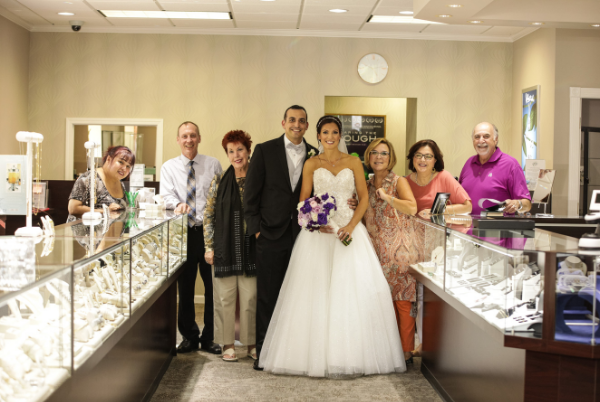 Greg & Andria
Gregory and Andria (Scappaticci) Hazergian met online. They were engaged in Traverse City on December 16, 2017 and married August 18, 2018 at Our Lady of Good Counsel. They went to Maui on their honeymoon. Greg is a cardiologist with Premier Cardiology Specialists affiliated with Beaumont Health. Andria works as a nurse practitioner for Internal Medicine at University of Michigan Health System in Ann Arbor.
---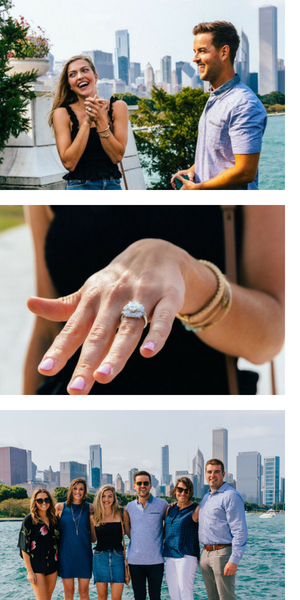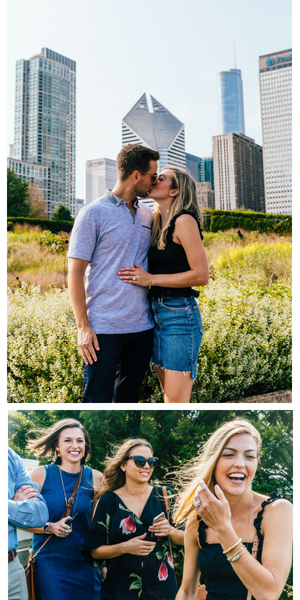 Doug & Jackie
---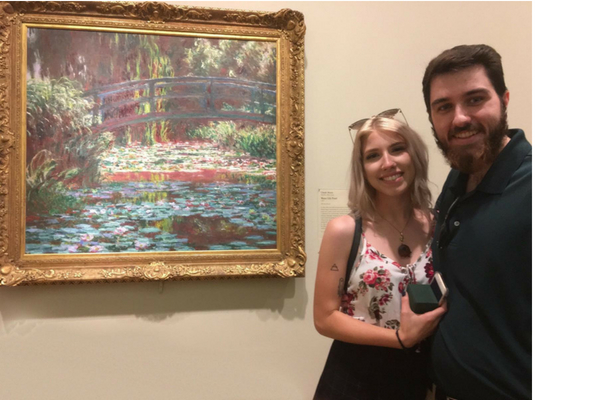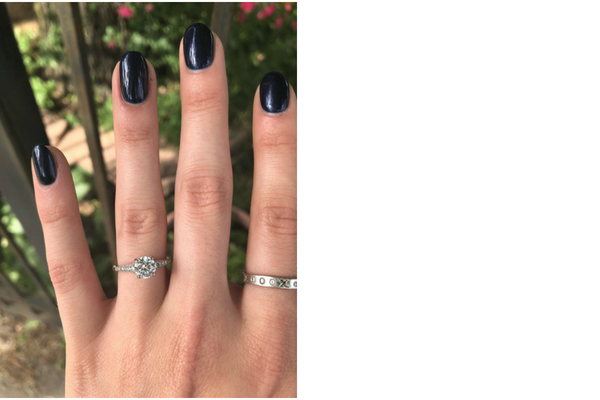 Tristan & Izzi
Tristan and Izzi met at Northville High School while they were both students and became best friends. After years of being best friends, they decided they should be together. Tristan and Izzi planned a trip to Chicago to celebrate their 5th anniversary of dating. On the day of their anniverary, Tristan surprised Izzi and got down on one knee and popped the question in front of Izzi's favorite Monet painting at the Art Institute of Chicago!
---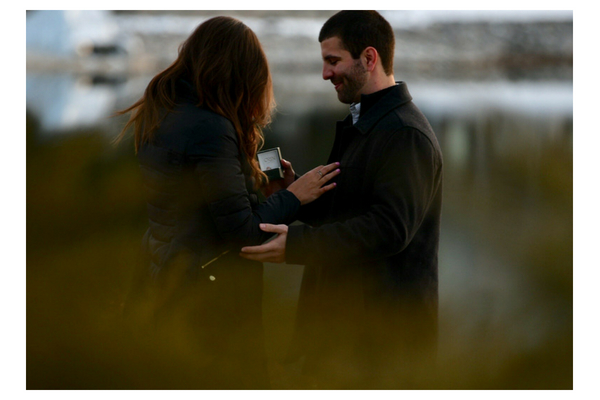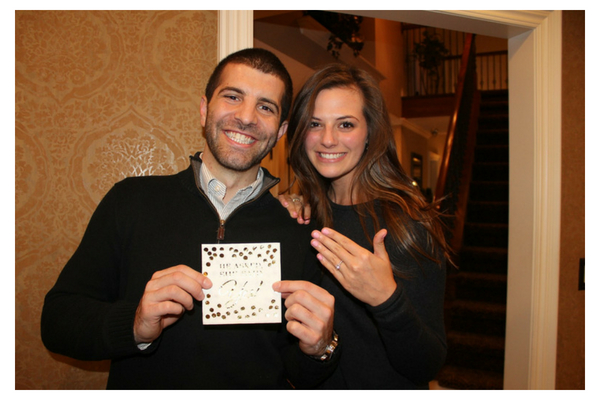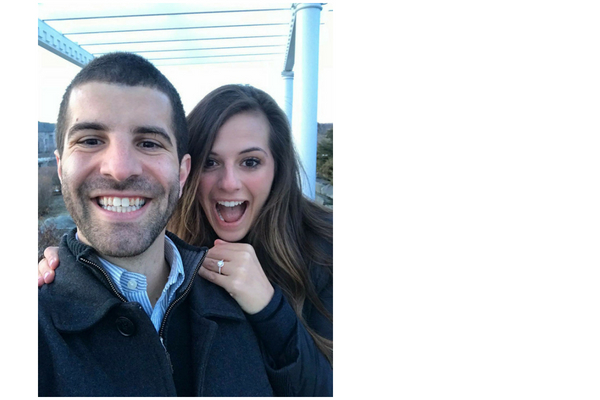 Kelsey and Ryan
Ryan and Kelsey met in the summer of 2014. Ryan's best friend was dating Kelsey's best friend, and the two were quickly introduced, followed by many double dates. Ryan and Kelsey now live in DC together, but on a sporadic trip back to their home of Michigan, Ryan proposed, followed by a celebration with all of their family and friends. The two couples are now both engaged to be married.
---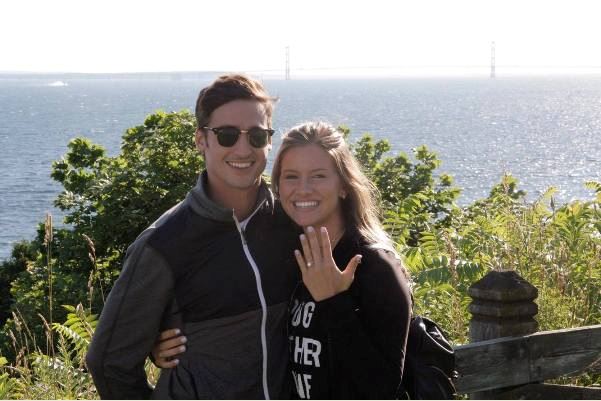 Taylor and Garret
Taylor (from Saginaw) and Garret (from Dearborn Heights) met in high school in 2010, while Garret was playing OHL Hockey for the Saginaw Spirit. They started dating in March 2011 and got engaged this past August in Mackinaw Island – where they took their first trip together when they were 18!
---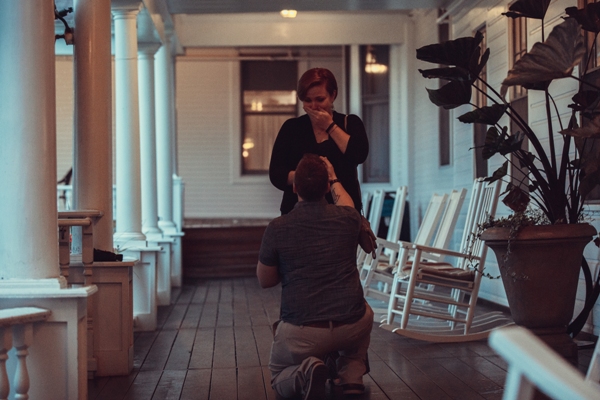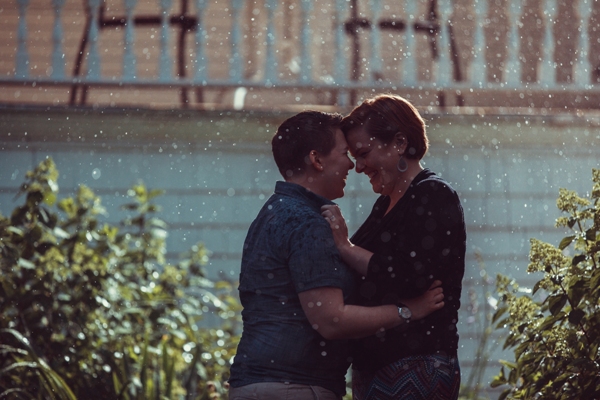 Jen and Kate
Jen and Kate met in Michigan in 2016 by luck of the "swipe" and fell in love quickly. The two have spent little time apart since, creating a new life together filled with family, friends, and adventure. It didn't take long for Jen to know Kate was the one (and Kate knew it too)! On a vacation to their favorite spot, Mackinac Island, Jen purposed to Kate in pouring rain overlooking the lake. Orin has been the go to jeweler in Kate's family for many years, making the choice easy for Jen! From the very beginning the experience with Orin was magical, from picking out the perfect ring, down to every last detail on Kate's finger!
---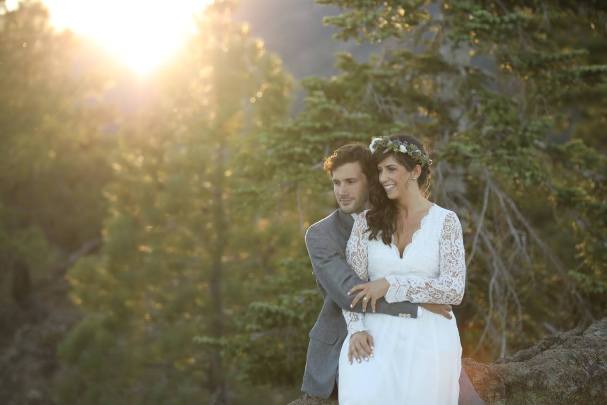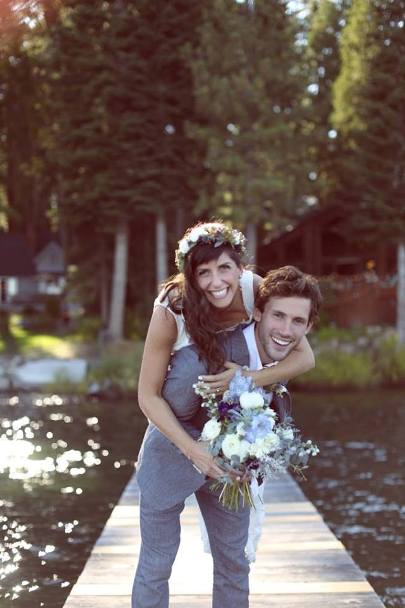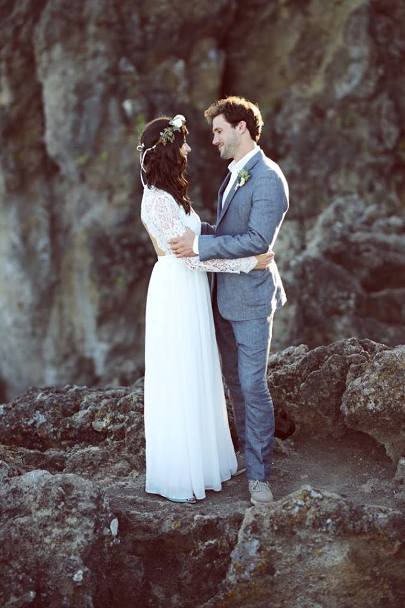 Aubrey & Aaron
Aubrey and Aaron met in Michigan in 2010 (where they were both born and raised). After a couple big moves and a few different jobs later, they ended up in the San Francisco Bay area. For the proposal, Aaron knew how much Aubrey LOVES the snow and skiing, so he surprised her with a trip to Mt. Bachelor (how fitting) in Oregon and proposed while they were skiing in the middle of the woods on a perfect powder day. He worked with Orin to design a custom ring to match his dad's wedding ring that he was planning to wear. It really couldn't have been a better match- it looks like they were made for each other. They got married on Lake Tahoe in the summer with just their immediate family at a lake house. Aubrey's ring has quickly become a part of her and she is so grateful to Orin Jewelers for the amazing work and craftsmanship.
---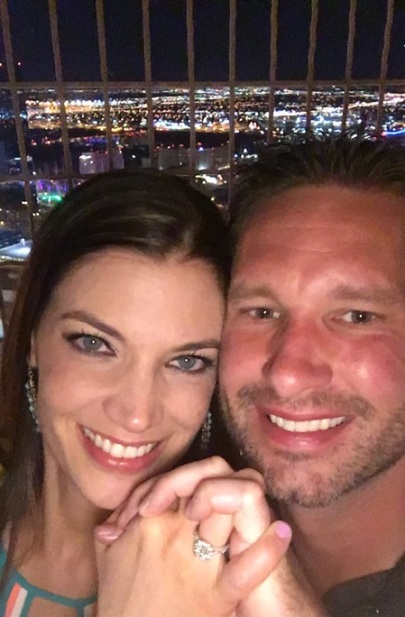 Nicole and Matt
Matt surprised Nicole and proposed on the top of the Eiffel Tower in Las Vegas after an incredible dinner at their signature restaurant. They are planning a wedding for Fall 2018!
---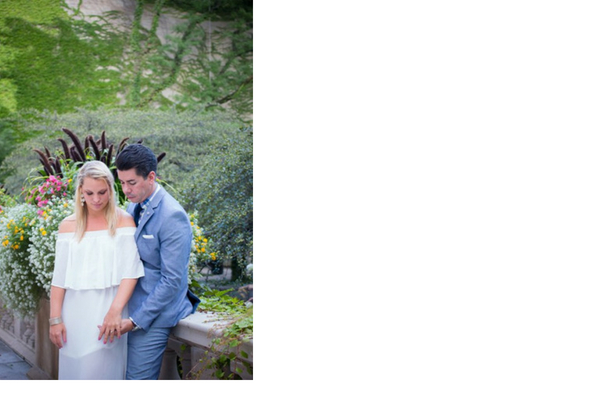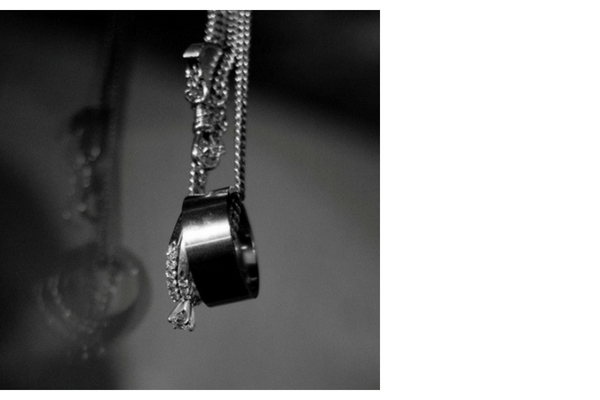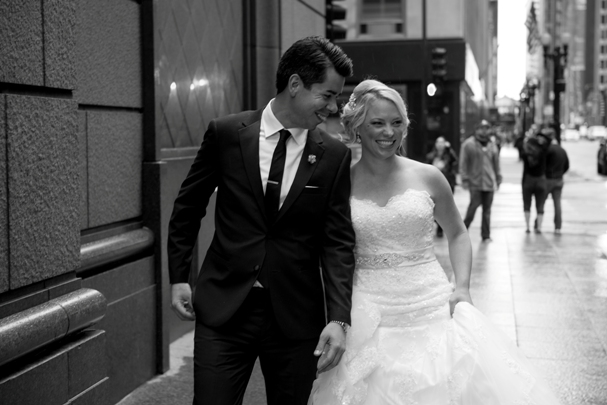 Annie and Rocky
Annie and Rocky met by chance at a Chicago sports bar in 2014, setting the stage for a whirlwind relationship. In the following years, they traveled coast-to-coast together and then to Italy and Spain, bonding over their love for incredible food and experiencing other cultures. Rocky shocked Annie when he drove all the way to Michigan to buy an engagement ring from Orin Jewelers, and then proposed along the Chicago river. When Annie saw the ring, her jaw dropped, and she was speechless for a while before remembering to say "yes!"
---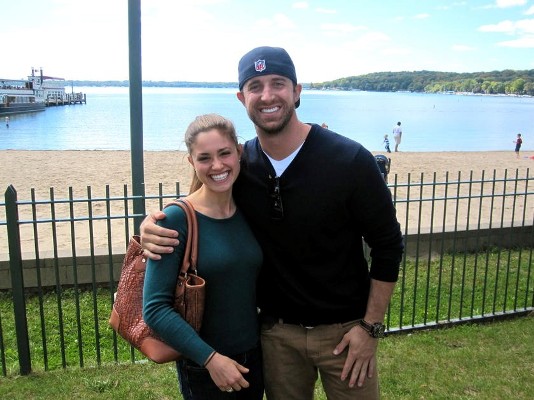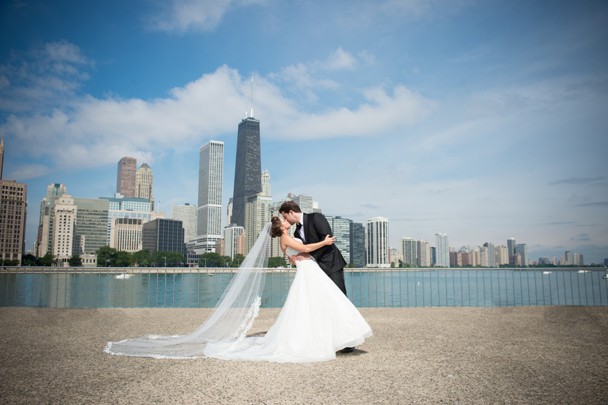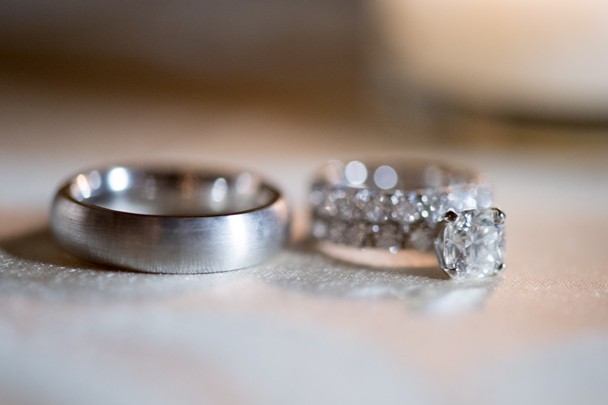 Samie & Nick
We met at a "By the Hand" fundraiser at Zella in Chicago. Although we share similar circles of friends, our paths had never crossed. After talking, it was clear that we had similar interests, but it was not until our first date that we realized our passions surpassed the superficial. Our respective love for God, our families, and our friends created an amazing foundation for our relationship. Let's be honest, the mutual attraction didn't hurt either! Our relationship went from zero to sixty, and we have no intention of slowing down.
---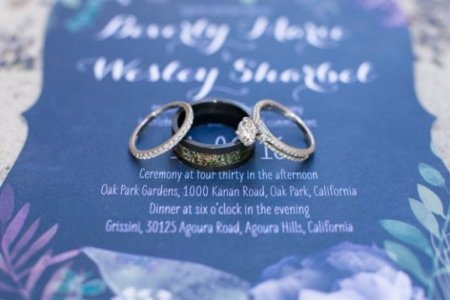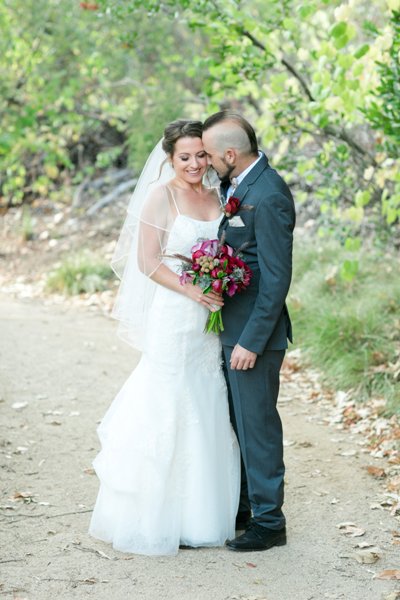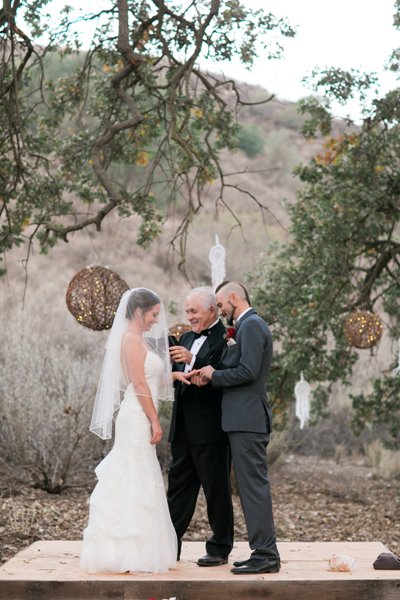 Beverly & Wes
In the 80's, Wes and Beverly grew up in the small town of Oak Park, California. They attended Elementary, Middle and High School together. Beverly, being two grades above Wes, was very close with mutual friends of the Pagano brothers. Beverly's best friend was Wes' neighbor and was always at her house. Like most kids at the time, the neighborhood kids played outside and that's where Wes and Beverly first met. On a Trampoline. Wes, gazing at a flower with a ladybug on its pedal, while Beverly was jumping as high as she could on the trampoline.
In the years to come, Beverly attended one of Wes' gigs in Hollywood. Boy... they had both grown up. Beverly couldn't take her eyes off of Wes and when she walked by him after the show, he knew she was the one he was going to marry!!!! When a man knows, he KNOWS.
The young couple began to date in their mid 20's and things were amazing.Then the Crossroad!!!!
Wes had just signed a deal with SONY to make a song for a movie. Beverly, just learning to really spread her wings was eager to fly beyond the boundaries of America. When she asked him to join her in her pursuits, Wes knew he had to keep his commitment to his own musical dreams. So, with new adventures and experiences for both of them to explore, they parted ways.
After almost 8 years, lost in the wonderful world of life, but never losing their love, they knew what life was like without each other and were ready to re-unite. Reaching out across miles and time, the minute they heard each other's voice, was the second they were home.
---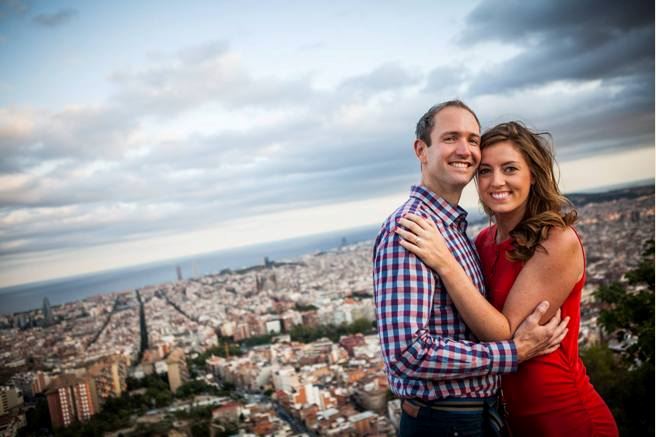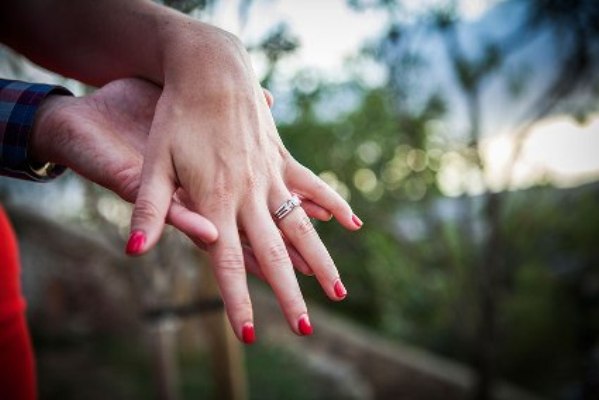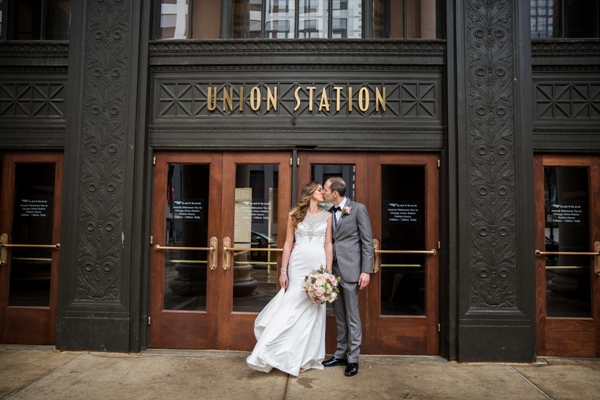 Chelsey & Kirby
Chelsey and Kirby planned a trip to Spain and Portugal in the Fall of 2015! Once they were in Barcelona, Kirby insisted that they go to the Caramel Bunkers. The Caramel Bunkers are known for fantastic panoramic views of Barcelona. Kirby asked Chelsey to marry him while overlooking Barcelona! The beautiful wedding was in downtown Chicago in the Spring of 2017.
---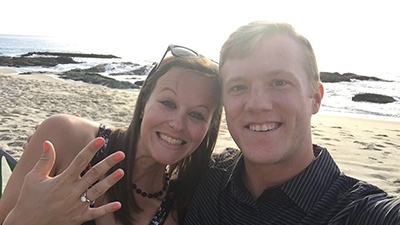 Hilary & Justin
We met at our best friends' wedding in July 2014 - we were both in the wedding party. We starting dating a couple months later and found that we had a lot in common, including our profession (we are both auditors). In October 2016, we took a long weekend trip to Orange County, California and got engaged one night at sunset on Laguna Beach. We spent the rest of the evening walking along the beach and had a romantic candlelit dinner by the water.
---
Darlene & Donny
Darlene and I met over 40 years ago as teenagers growing up in Garden City. Life went on and we both traveled in different directions
We were reunited a year and a half ago and fell in love.
We returned to Garden City recently on a trip and driving past Ford Road and Middlebelt Road, we were happy and surprised to see that Orin Jewelers was still there and thriving. As kids growing up in that city Orin Jewelers was always there, always busy, so seeing it still there, it was like looking at our childhood. We made the decision then and there, that when we did become engaged, we were going to Orin Jewelers to purchase our rings.
We went there this past week to purchase Darlene's engagement ring. We were treated like royalty and would like to thank Orin Jewelers and especially Miss Margo for helping us pick out the perfect ring (that Darlene can't take her eyes off).
We thank Miss Margo and Orin Jewelers from the bottom of our hearts.