Community Partners & Charities
Community Partners & Charitable Causes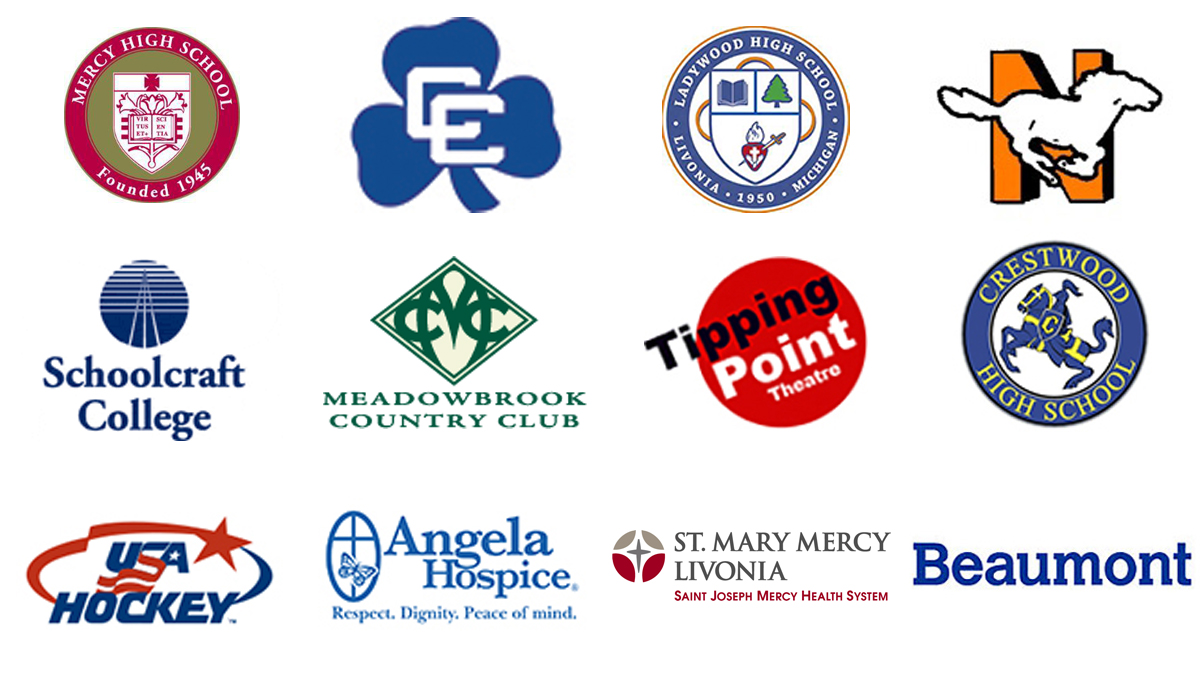 Orin Jewelers has long been a strong support of our communities and the Metro Detroit, Michigan area. Knowing that "to whom much is given, much will be expected", Orin Jewelers has donated hundreds of thousands of dollars over the years to a myriad of worthy causes with sponsorships, products, and services.
We are proud to offer the annual "Orin and Mary Mazzoni Scholarship at Garden City High School and Northville High School to help our youth achieve their success and dreams. Members of our team participate regularly in the Northville NCBA, Garden City DDA, Garden City Kiwanis, and many other local schools, parishes, hospitals, and other philanthropic organizations.
We're proud to say we've worked with the following organizations to support their worthy causes in Metro Detroit and the Surrounding Area:
Mercy High School - Catholic Central High School - Ladywood High School - Northville High School - Garden City High School - Schoolcraft College - Meadowbrook Country Club - Tipping Point Theatre - Crestwood High School - USA Hockey Arena - Angela Hospice - St. Mary Mercy Hospital Livonia - Beaumont Hospital - Oakwood Hospital - Garden City Public Schools - Garden City Library - Garden City Hospital
If you would like to hold your own charitable event at Orin Jewelers, or to learn more about partnering with us, please call our Garden City Showroom at (734) 422-7030 or reach out on our contact page.