Sharing the Rough's New Eye-catching Jewel...
Sharing the Rough's New Eye-catching Jewelry Line!
Posted on Thursday, March 15th, 2018 at 5:09 pm by Megan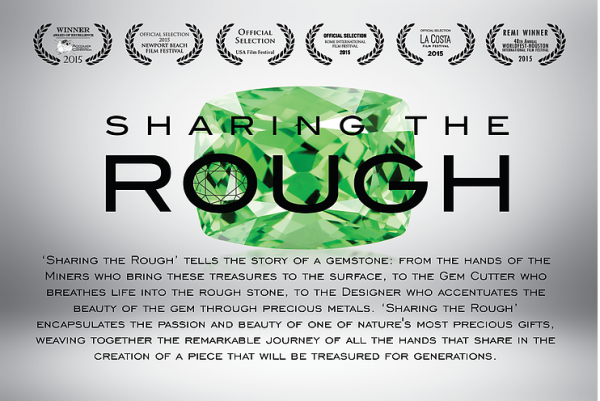 Sharing the Rough is a documentary created by Orin Jr.'s son, Orin III. "Sharing the Rough tells the story of a gemstone: from the hands of the Miners who bring these treasures to the surface, to the Gem Cutter who breathes life into the rough stone, to the Designer who accentuates the beauty of the gem through precious metals. 'Sharing the Rough' encapsulates the passion and beauty of one of nature's most precious gifts, weaving together the remarkable journey of all the hands that share in the creation of a piece that will be treasured for generations."
To learn more about Sharing the Rough, visit their website by clicking here!
"One of our Mint Garnets in the hands of a Tanzanian miner."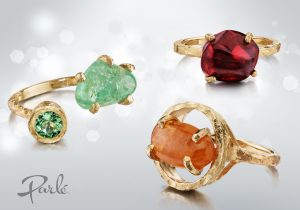 "Rings from the collection feature the gems in a freeform, less finished state. These pieces were designed to display the gems, as they are, "from the rough." Included in this picture is our Mandarin Garnet (bottom right), Mint Garnet (middle left), and Rhodolite Garnet (top right)."
To learn more about the jewelery collection: